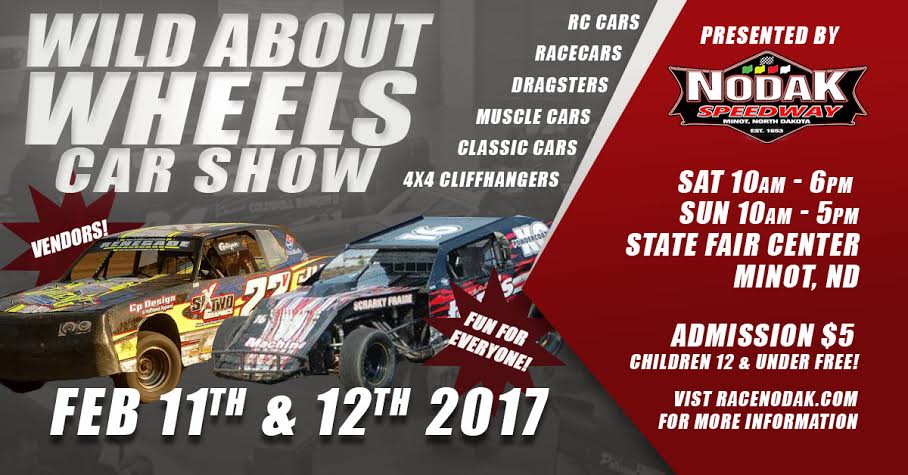 The 2017 Wild about Wheels event is scheduled for Saturday and Sunday, February 11th and 12th, 2017. We have lots of new vendors at the show and are looking forward to the many racecars to be on display.
There is also still time to purchase raffle tickets for the Tire Demon Tire Station. Tickets are $100. The drawing will be held at 3pm on Sunday, and ticket holders or a representative must be present at the time of the drawing.
The general membership meeting is scheduled for 1pm on Sunday. Memberships will be sold at the NODAK souvenir trailer.
Please make sure you check out the RC car races and the Cliffhanger group. We are also looking forward to Dakota Cruisers having cars on display. There will be boxes in order to vote for the Best in Show car.
We are still looking for some workers to help with the front door.
Times available are
Saturday: 2pm to 4pm
Sunday: 12pm to 2pm, and 2pm to 5pm.
If you are interested in filling in on any of these times, please contact a board member.
We are looking forward to seeing everyone this weekend!!!