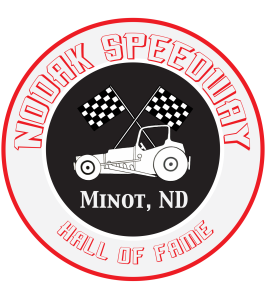 2017 marked the start of the 65th  season for the Nodak Racing Club. The club is believed to be the longest running un-interrupted race club in the nation. After World War II came to an end, the United States was trying to get back to life as we knew it before the wars. In the 1950s Auto Racing started to grow all over the Country.  The club was started by a handful of young racing enthusiasts that enjoyed tinkering on and racing their cars against each other. However doing so on city streets and state highways was frowned upon by the local law enforcement groups, so they started looking for a place where they could race. The group of guys found an open area of land and quickly made it into an impromptu race track, which today is the location of the Nash Finch warehouse on Burdick and 16th Street.  Later that year in 1951, they headed east just a little bit, where Jim Hill and Magic City Campus are currently located. The two areas were used to get together and "hot rod" around; they were not under an organized race format on a designated race track at that time.
In 1952 some of the past years racers along with a few new drivers decided they wanted more direction and organization. They made the decision to create a club, The Nodak Racing Club.  The Nodak Racing Club was chartered in a local house on Burdick Expressway, the current location of the M&H Gas parking lot. Doug Amundson, Don Berg, Jim Bergo, Bill Delong, Lehre Evenson, Dave Hammer, Claude Hanson, Al Hochsprung, Andy Nikitenko, Gary Olson and Bob Rittgers became the founding fathers and the Charter Members of the club.
With the help of one of its members, C. Morris Anderson, the race club had a place to race. He provided a spot on North Hill just west of the current North Hill Bowling Alley. The first real organized season of Auto Racing in Minot was ready in the summer of 1953 on the North Hill Track. The Markle and Thompson Construction Company helped build the track, and Lehre Evenson became the first President of the race club.
After their incorporation as a group they drew up the first rules of racing for the track, from car and engine specifications to the organized race format itself. The members used old coupes and cars from the 30's and 40's. Many of the race cars had oil barrels for seats, and some had wood for wheels and doors, and it was not a surprise to see ropes as seat belts. The club ran a Class A and a Class B division in the early years.  The A class being the large 8 cylinder motors, and the Class B being 8 cylinder flat heads or 6 cylinder motors. The first four seasons there was even a C Class for new racers.
The club members decided that to grow the club, they needed a grandstand to put fans in instead of having them watch from the hood of their cars. Thus after one year on the North Hill Track, the club decided to strike a deal with the Fairgrounds for the 1954 season. They had a wood grandstand and horse race track already in existence, and had also held Auto racing at the track previously. Horse racing went away from the fairgrounds and track was then changed to two separate tracks for racing. They had a quarter mile track for regular shows, and a half mile track for large race events, such as the popular races during the State Fair. The State Fair was not designated the North Dakota State Fair until 1965. To this day the Nodak Speedway is still located at the fairgrounds.
This period of time was known as the Golden Years of racing at the speedway, when the auto racing was at its high point in the state. A new second-generation state of the art metal grandstand was built in 1958, and was packed to the rafters every week for the races.
In 1963, after years of coupe style cars, the club adopted the Super Modifieds and the Hobby Class as their two classes of cars. The club making the jump to open wheel race cars as one of the divisions was the largest changes to date for the Nodak Speedway. The Hobby Class consisted of 1950 model cars, and the Super Modified was what looked like a sprint car without wings. These classes remained steady until 1969, when a Super Sprint category was added to the show. The name tag of Super Modifieds went away the following year, leaving the Super Sprint class as the only open wheel class in the club format.
In 1971, the club went to a new generation of car bodies changing the Hobby Stocks to a Modified Stock class. Since that 1971 season, many more classes of race cars have come and gone to what the club runs now. A Late Model division appeared in 1972, which were cars that had been produced in the 60's and 70's. In 1978 the club made another huge change by changing to just one track, a 3/8 of a mile track that at the time was advertised as the "fastest track in America."
As the club continued to grow to become one of the largest race clubs in the Midwest, a lot of different types of classes ran at the track, including Street Stocks, Super Stocks, Mini Stocks, Thunder Trucks, and the debut of the open wheel Modifieds in 1985. The club ran a Wissota Modified and Dakota Modified division, and now in 2015, the classes of Modifieds are IMCA Modifieds and Sport Modifieds. Legend cars were added to the regular program in 2005, which was the last class of cars added to date at the track. The classes going into the season of 2017 are IMCA Modifieds, Sport Mods, Stock Cars, Hobby stocks, and Sport-Compacts.
To this day many drivers will still say that the Nodak Speedway still boasts the best competition level of all tracks in the state. Because of that it is one of the hardest places to win a championship at, or even one feature race. The Board of Directors of the club today are excited for the upcoming season and the continuing tradition of the Nodak Race Club. With car counts normally over 100 cars per night, the annual World of Outlaw sprint car show, and numerous special nights like the annual Dakota Classic Modified and Stock car tour, the club races into the future.  A brand new third-generation state of the art grandstand is the new crown jewel of the fairgrounds. It has more available seating by far over the previous two grandstands, and is also a large bonus as the race club heads into the next 65 years of racing. – Larry McFall, Nodak Hall of Fame Inductee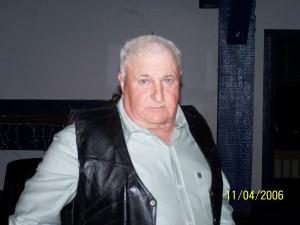 DONALD BENDER – DRIVER
July 4, 1942
Donnie "Big Block" Bender started racing in 1966 in the Hobby Stock Division and finished his racing career racing Late Models. Don made two numbers famous the #107 and later the #77. In 1967 his second year racing Hobby Stocks he won his first Feature and his first Championship. In 1969 Don won his second Championship in the Hobby Stock Division. In 1975 after returning back to racing running in the Late Model Division he grabbed two Championships, winning the Mid-Season and Season Titles at both Bismarck Speedway and Nodak Speedway. In 1976 Don did it again earning the Season and Mid-Season Titles at both Bismarck Speedway and Nodak Speedway. In 1977 Don was the Mid-Season Champion at both Bismarck Speedway and Nodak Speedway. The 1978 Season was his most successful of all the years he raced by winning the Mid-Season and Season Championships at Bismarck Speedway and Nodak Speedway he also won the Tri-Can Racing Association Championship. Don also won many heat races, trophy dashes, and main events in all his years of participating in both the early Hobby Stock days to what we know today as the Late Model Division. Don was always an owner/driver working and maintaining his own equipment. Don was very successful because of awesome sponsors like: Schatz's Crossroads Truck Stop, Hank's Datsun, Rough Rider Speed Center, and Dakota Northwestern Bank to name a few. Don wasn't an intimidator like Dale Earnhardt, he was however a hard charger that was often times too clean of a driver. Don always believed in good Sportsmanship and passed that same belief onto his sons. Don was always up front and without a shadow of a doubt one of the fan favorites wherever he raced. Whether he was pulling into the pits or fighting for a win the crowd always showed who they were cheering for. Trivia fun fact: Don's first race car an old hump back Chevrolet was purchased by the sale of 75 chickens. For years that car was called the "chicken car". Today you will find Donnie "Big Block" Bender at any one of the Northern California race tracks helping his two sons Kevin and Bryan along with his grandson Samuel racing their Dwarf Cars. Always in the middle of things and lending advise. Don entertains the youngsters at the tracks with his old racing stories and you can almost image you were there. Don is known by all the dwarf car racers as Pops. Here's to a great racing legacy!!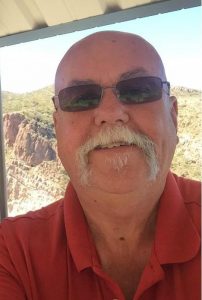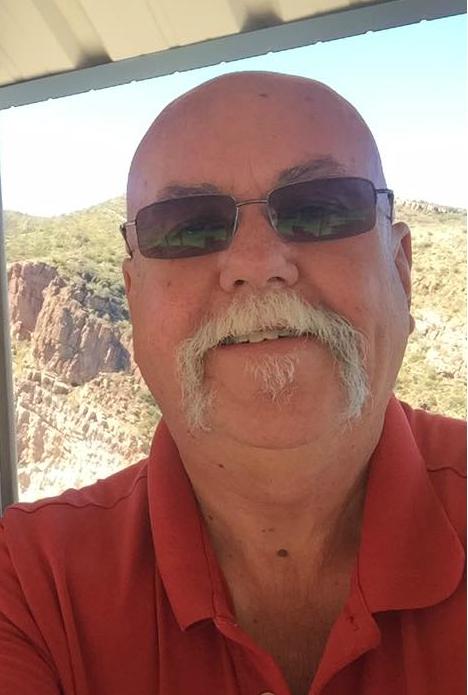 JIM CLIFFORD – FIRE CREW VOLUNTEER/PRESIDENT
August 30, 1953
Jim Clifford grew up around racing. He first attended the races with his mother at the Fairmont Speedway in Fairmont, Minnesota and the Jackson VFW Speedway in Jackson, MN. Jim joined the Air Force in 1972 and was stationed in Minot, ND. He first came to Nodak Speedway as a firefighter during the summer of 1972. He provided Fire Emergency Services under Fire Chief Kenneth O. Gillespie, and in 1973 and 1974 Clifford took over as Nodak Speedway's Fire Chief. As he was just beginning his fire career at the Nodak Speedway, Clifford was given orders to Taiwan. He didn't stay away too long though, as he was back in 1976 providing Nodak Speedway with Fire Emergency Services again. Jim moved back home to Minnesota in 1979 and helped provide Fire Services to the Fairmont Speedway and Jackson VFW Speedway, but then shortly moved back to Minot in 1982. Clifford then took over the Fire Crew as the Fire Chief again from 1982 to retiring in 1996. Clifford had been retired from providing Nodak Speedway with Fire Emergency Services for 13 years, and was called in 2009 to come out of retirement and organize a Fire Crew once again. Clifford has since been Nodak Speedway's Fire Chief, with his son Jed now by his side. Jim has now provided over 25 years as a firefighter at the Nodak speedway. During the 80's and 90's Jim was a jack of all trades at the Speedway he provided track maintenance, ground flagging, and provided his pick-up for anything that needed to be done at the track. Clifford was also Nodak Speedway's President in 1985. Clifford proved to be a successful leader by being involved with paying off a $20,000 loan and purchasing a water truck and the first road grader for the club. He was also involved on the Board of Directors when the IMCA Modifieds were introduced at the Nodak Speedway in 1997 Jim continues to be a great friend and fan of the Nodak Speedway.
KEN DUSHSCHERER – DRIVER
February 23, 19??
Ken began racing at Nodak Speedway mid-season in 1973. He raced at a lot of different tracks including Bismarck, Williston, and the Nodak Speedway in Minot. Dushscherer won many trophy dashes and feature events in the Late Model division. He was the 1974 mid-season and season Champion, and the 1975 mid-season and season runner up. Ken served on the Board of directors for the Nodak Race Club in 1974 and 1975. He was one of the very few racers running a Ford powered car. Dushscherer always contributed four things to a successful race outing, a good handling car, strong engine, a great pit crew and a talented driver. He always had a very good crowd following him. Ken enjoyed his short time of racing and enjoyed meeting all the fans, without them there would be no racing.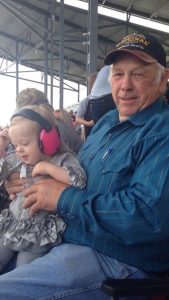 KENT HANSON – FAN
February 28, 1943
Kent will be 73 years old this year. He was born on February 28, 1943. Raised on a farm south of Des Lacs, he farmed and ranched throughout his life. Racing and fast cars has been a passion for him since he was very young.
Kent Hanson has been attending the races at Nodak Speedway for 43+ years, when he began racing in 1973 in the Hobby Stock class. He excelled quickly in his class. In 1974, he won Mid-Season Championship at Nodak Speedway and went on to win the Season Runner-up as well. Kent moved up to a Late Model in 1975, which was a very competitive and fun class. Kent raced his Fords (the only type of car he ran) throughout North Dakota, including Mandan, Grand Forks, and Jamestown. In 1974, he won the Northern Racing Circuit Mid-Season Championship, as well as the Season Runner-up.
Kent went on to race enduros throughout North Dakota in the 80's and 90′. After his racing career, he helped out at the track and also pitted for many racers. He loved helping and pitting for many drivers throughout the years, including Danny Schatz, his son, Jade Hanson, nephew, Phillip Brandvold, son-in-law, Kelly Henderson, good friend, as well as favorite driver, Marlyn Seidler, and many others.
Kent's favorite memories from Nodak Speedway include his years of racing – of course, the great competition, pitting for his son Jade, watching all of his daughters as they were Trophy Girls, and the 50th Anniversary of the club, when he got to race Ivan Sailer's Legend car in the "Legends Race", where he took second place. Kent has many wonderful stories from throughout the years of racing and attending Nodak Speedway and he is always willing to share those fun stories.
The love for the sport keeps Kent coming back to the track year after year. He has been a great support and a super fan for the Nodak Speedway. It is loyal fans, like Kent, that keep Nodak and other racetracks throughout North Dakota thriving.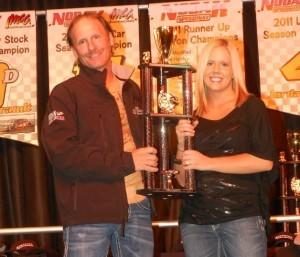 JIM HARRIS – DRIVER
January 12, 1963
Jim Harris started racing in 1981 in the Hobby Stock division with a four door '67 Chevelle. His first appearance at Nodak Speeday was for the Harvest 100, finishing second in the feature that night. He started racing in Minot full time when he bought a Dakota Modified from Jim Miller from Williston. The Modified had a Corvette body with the old X-frame. In 1995 Harris won the Dakota Modified Season Championship at Nodak Speedway. In 2011 Nodak switched from Dakota Modifieds to IMCA Modifieds he converted his car, and took the IMCA Modified Runner up to Wayne Johnson. Jim also grabbed the IMCA Modified Runner up to Marlyn Siedler in 2011. Jim Harris has also held a Board member position for Estevan Motor Speedway.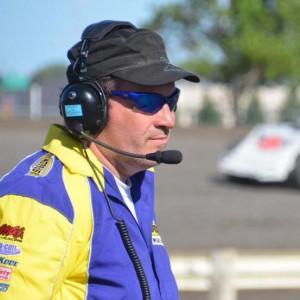 STU (SPEEDBUMP) KRAGH – DRIVER/CAR OWNER/PITMAN/VOLUNTEER/OFFICIAL/FAN
AUGUST 3, 19??
Stu has almost done it all at the Nodak Speedway. He raced just a few times and gave the seat up to Scott Redding who won several Features and two Runner-up Championships in the Mini-Stocks. Stu was very active in the Mini-Stock class. He was part owner in cars that were driven by Scott Redding, Steve Mahn, Randy Fennel, Brett Woznicki, Ron Wells, and Jimmy Peters. He helped build most their cars and also pitted for all of them. Stu also helped letter most of the cars in that class, doing most of the cars for free just so they would look good. Kragh has only missed three nights of racing at the Nodak Speedway since 1980. Some of his favorite drivers to watch are Tony Marsh, George Schiff, and Allen Kent. He has the poster Schedule and the Year Book for the last 25 years. When it comes to Volunteering there isn't much he hasn't done. He was Speedbump for over 15 years, having just giving up that spot last year because he was needed more as an official. He has been the corner one judge for so long that most people just call it Stu's corner. He helped with the running of the track lights for 8 years. He was also the webmaster for the Nodak website for 5 years and was the one the people that helped get the Nodak Facebook page up and running. He has helped take down and then build back up the front stretch wall every time it has been taken down. He has made all of the signage for the club for over 10 years, and has made all the trophy tops for the championship trophies. Doing this for only the cost of the materials. Stu was also voted the Official of the Year in 2006.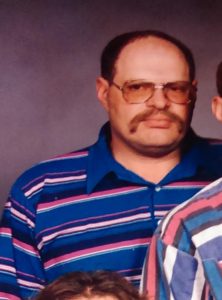 STEVE LANG – VOLUNTEER
April 30, 1954 – August 24, 2001
Steve Lang was an active member of the Nodak Speedway for many years. Steve became a member of the club in the 70's until his passing August of 2001. Lang helped many people as a pitman from Tom Whitfield, Brian Schlecht, Tom Henderson, John Lochthowe, Steve hammer, and Mike Coughlin. Steve also volunteered his time and drove the water truck for many years. He loved racing, he was very passionate for the sport. Lang also helped build the very first Dakota Modified with Mike Coughlin and John Gaule. Lang loved working at the track every night with Tom Henderson preparing it for Sunday's racing.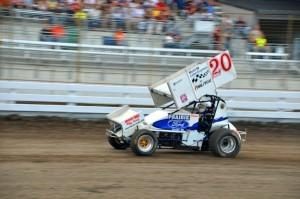 KEVIN LAWSON – DRIVER/CAR OWNER/BOARD MEMBER/VOLUNTEER
October 2, 1957
Kevin Lawson began his racing career in 1981, after helping his father Jerry Lawson on his car. His first year out he raced the number 20 Street Stock. The number 20 was his dad Jerry's number during his racing career, and Kevin has used that same number throughout his career as well. After Street Stocks Lawson moved into Late Models for a few years, then moving into the Dakota Modified class when that was introduced at Nodak. In the Dakota Modified class he accomplished the 1996 Season Runner-up, and in 1997 he finished third in Season points. Kevin then moved into the IMCA Modified class after the Dakota Modified class was retired from Nodak in 1997. In 2005 Lawson finally fulfilled a lifelong dream moving into Sprint Cars. One of his proudest accomplishments is making the World of Outlaws A-Main at the Dacotah Speedway on August 16th, 2008. Kevin is known as a very clean and respectful driver. He is always willing to help out a fellow racer get back on the track if they experience trouble during the night. During his time with the Nodak Race Club, he has been a Board member, an official, a car owner for his son, Dusty, and also a volunteer. Kevin finished his 33rd year of racing in 2014 with no plans to step away. Kevin has been around the Nodak Race Club his whole life and has been a member of the club for 41 years.
Nodak Speedway Hall of Fame Nomination & Induction Process

HOW MANY INDUCTEES ARE INDUCTED INTO THE NODAK SPEEDWAY HALL OF FAME EACH YEAR
1 to 2 inductees
HOW ARE INDUCTEES SELECTED AND VOTED INTO THE NODAK SPEEDWAY HALL OF FAME?
The process begins with a 13 person Nominating Committee, who meets every December to select the list of 15 nominees.
Then a 20 person Voting Panel, which includes the members of the Nominating committee plus additional representatives, votes on one inductee from the list of 15 nominees. The Voting Panel submits a total of 21 ballots, which includes one ballot from a nationwide fan vote, to determine the five inductees.
The number of ballots submitted may change if any member of the Nominating Committee or Voting Panel appears on the previous year's ballot or current year's ballot. These individual are recused from participating in the nominating and voting process for as long as he or she appears on the ballot. If an individual is inducted, he or she will be automatically reinstated to participate on the committee the following year.
WHO IS ON THE NOMINATING COMMITTEE AND VOTING PANEL?
The nominating Committee consists of representatives from Nodak Speedway, General members, and Hall of Fame Inductees.
The Voting panel will consist of the members of the Nominating Committee, former Nodak Speedway Presidents, Reigning Champions, and the Fan vote.
**NOMINATING COMMITTEE & VOTING PANEL LIST WILL BE POSTED EVERY YEAR**
Eligibility for the Nodak Speedway Hall of Fame
DRIVERS

Participated in competition for minimum of 25 years

Must be retired for 3 years

If driver has raced for 40+ years, they do not need to be retired

CAR OWNERS

Has had a car in competition for minimum of 25 years

PITMAN

Has wrenched for a minimum of 25 years

Must be a type of person who will help anyone

BOARD MEMBER

Must have served the maximum terms set forth according to the current Nodak Speedway bylaws

Has held a minimum of 2 different positions

OFFICIALS
VOLUNTEERS
EMPLOYEE

Must have volunteered their time for the club for minimum of 25 years

Must be retired for 3 years

If officials, volunteers, or employees have committed their time for 35+ years, they do not need to be retired

SPONSORS/DONATOR

Must have sponsored or donated to the Nodak Speedway for a minimum of 15 years

FAN

Must have attended the Nodak Speedway races for a minimum of 30 years

ALL NOMINEES

Must have held a Nodak Speedway membership

Must be minimum of 50 years old

Individuals may also be considered who made significant achievements in the sport, but left the sport early due to a variety of circumstances
NOMINATING COMMITTEE
(13 Person Committee)

Hall of Fame Chairperson

Nodak Speedway President

Current Nodak Speedway Board Member

Hall of Fame Inductee

Hall of Fame Inductee

Hall of Fame Inductee

Hall of Fame Inductee

Hall of Fame Inductee

Hall of Fame Inductee

General Member

General Member

General Member

General Member
VOTING PANEL
(20 Person Panel, 21 Ballots total)

Hall of Fame Chairperson

Nodak Speedway President

Current Nodak Speedway Board Member

Hall of Fame Inductee

Hall of Fame Inductee

Hall of Fame Inductee

Hall of Fame Inductee

Hall of Fame Inductee

Hall of Fame Inductee

General Member

General Member

General Member

General Member

Reigning Champion –Hobby Stock

Reigning Champion – Stock Car

Reigning Champion – Sport Mod

Reigning Champion – A Mod

Reigning Champion – Sport Comp

Past Nodak Speedway President

Past Nodak Speedway President

Fan Vote

Fans
Bio Guide
Name of person being nominated and what they are being nominated for. Example: Driver, Board member, Sponsor, Donator, Volunteer, Officiating, and/or Car owner. One or more of these labels may apply.
Birth date and Day of passing if applicable.
Driver Nominations
What year they started racing and what class.

What classes did they race throughout their racing career and car numbers they had

Did they have a nickname

Career highlights; wins, championships, runner ups etc.

Were they involved in anything else other than driving (Ex; Board member, sponsor, donator, volunteer, Officiating, car owner)

What kind of racer were they

And any other important facts that these questions may not cover
Car Owner Nominations
What year did they become a car owner

Who drove their cars and what classes

Did they achieve any championships, or runner up titles
Pitmen Nominations
What drivers did they pit for

How many years did they pit

And any other important facts that these questions may not cover
Board Member Nominations
What positions have they served for the Board

How many years were they on the Board

Did they do anything significant while on the Board

And any other important facts that these questions may not cover
Volunteer/Officiating Nominations
What did they do as a volunteer or Official

How many years did they volunteer or Official

Were they involved with anything else in the club

And any other important facts that these questions may not cover
Fan Nomination
How many years have they attended the races

Who have been their favorites over the years

Have they collected anything in remembrance of Nodak

And any other important facts that these questions may not cover